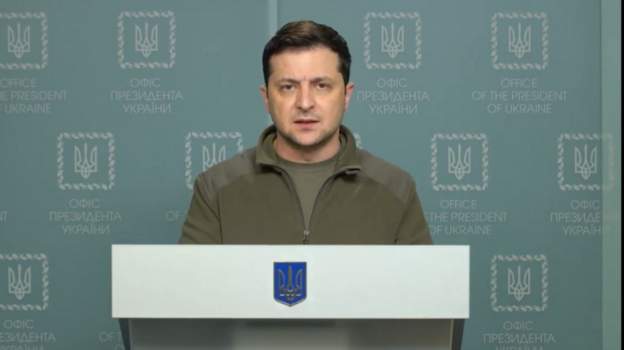 The Ukrainian leader has confirmed the multiple missile strikes reported pre-dawn today.
Zelensky said the strikes began at 4am on Friday local time.
He added that Russia's strikes had targeted both military and civilian sites. Russia has previously said it's not aiming strikes at civilians.
But as we reported earlier, the capital Kyiv has seen blasts this morning, including what appears to be a strike that hit a residential building.