Lewis Hamilton lays down daredevil challenge to George Russell as F1 teammates enjoy…
Lewis Hamilton lays down daredevil challenge to George Russell as F1 teammates enjoy…
While there has been growing talk of whether the pair will butt against each other out on track, seven-time Formula One world champion Hamilton jokingly teased his colleague over his ability to ride the waves after they enjoyed some downtime together.
The teammates posed for a picture with their surfboards after the race in Melbourne, Russell holding up a hefty beginner foamie board compared to Hamilton's more advanced piece of kit.
"Got in as much surfing as I could in Melbourne," Hamilton wrote. "It's so good for training, I'm trying to get the whole team on boards.
"So far I got George Russell. He's… getting there."
Hamilton then laid down a challenge to get his fellow Mercedes driver into one of his more daring off-track activities.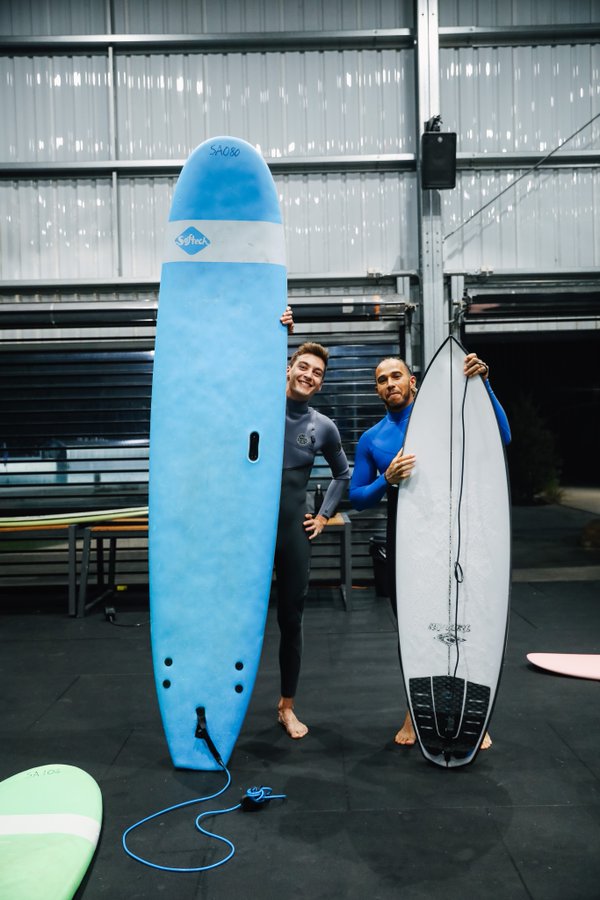 He added: "Next up: getting [Russell] to skydive."
Russell bagged his first podium for his new team in Australia with Hamilton trailing in fourth, and both are hoping for Mercedes to begin delivering upgrades to their car when they reconvne in Italy in a fortnight's time.