Tinubu's Son, Seyi Sparks Reactions As He Bags Chieftaincy Title In Anambra
Tinubu's Son, Seyi Sparks Reactions As He Bags Chieftaincy Title In Anambra
The photos of the son of presidential candidate of the All Progressive Congress (APC), Bola Tinubu been conferred a chieftaincy title, 'Nwannedinamba of Igbo land' in Anambra state has sparked reactions on social media.
Naija News reports that Seyi had visited Anambra State to solicit votes for his father at the forthcoming polls.
Seyi Tinubu who made a passionate appeal amongst Ndigbo on Tuesday was conferred with a Chieftancy title of Nwannedinamba by the traditional ruler of the Mbaukwu kingdom, Igwe Peter Anukwui, in the Awka South Local Government Area of the state.
The title 'Nwannedinamba' means brother in the diaspora.
See photos below: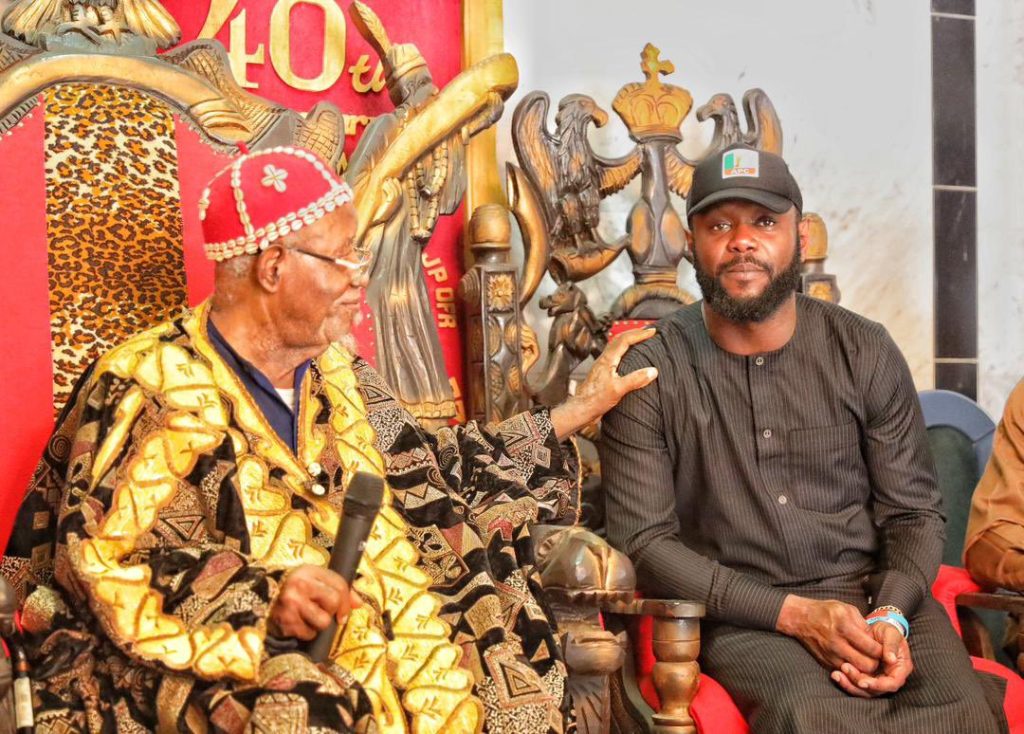 The photos have attracted a lot of reactions from Nigerians, while some were outraged, others, however, find the photos to be hilarious.
How Nigerians React
pearl.oku wrote: 'As an Anambra babe, I find this hilarious!!'
iam_omowummy wrote: 'Hmmmm that's all I can say.'
preety_oma1 wrote: 'If him like make him marry from all the eastern state….. we are not voting in APC govt again 😢 too much shege already.'
digwe_ wrote: 'Dis is y we v no value.'
talentedkidzstarduo_ wrote:'Title that he has not gotten in Yoruba land.. na election time Igbo give am.. Igbo ppl una need factory reset .. see ur custodian of traditional bringing accolades to u.'
zinny_cleo wrote: 'Ndi aguu, what money cannot do doesn't exist.'
omoniyi01 wrote:'Na why his father Dey insult igbo be this.'
trish_simon15 wrote: 'Tomorrow this one go tell us say him own half of Anambra.'
Yimka wrote: 'Igbo people will keep embarrassing themselves bcoz of money🤮🤮 selling out themselves God forbid'
Saheed wrote: 'Is that not peter obi's Anambra state … waoh , i feel the country itself wants peace probably just few over educated and unrealistic people want wahaha, as from today i accept peace … but lagos is not a no mans land that one i no go gree mm'