Broken Bonds Zee World Full Story: See Broken Bonds March Teasers 2023
Broken Bonds Zee World Full Story: See Broken Bonds March Teasers 2023
Broken Bonds Zee World full story and Broken Bonds March Teasers 2023 can be accessed below.
CityNews Nigeria  reports that Broken Bonds Zee World is the story of a couple who suffer serious issues in their married life after years of being together.
They have two kids named Roli and Rishi who try to reunite their parents by playing various pranks
and tricks.
Story of A married couple who used to be in love and married without the permission of their parents, they had two kids, one boy, and a girl. But the husband cheats on his wife with a girl named Sam. Later the family found out about it the son goes into depression, and the wife tries to make her own name as she has sacrificed everything for her husband and kids.
Brief Information and Details on Broken bonds Zee World
Genre: Family Drama
First Episode: Not Yet Announced
Total number of episodes: 254
Total numbers of Season: 1
 Channel: Zee World Africa
Network: Zee Tv
Original name:
Tele Country: Indian
Main Casts and Real Names of Broken Bonds Zeeworld
Siddhaanth Vir Surryavanshi as Kuldeep Chaddha—Shubhra's husband, Samaira's boyfriend, Roli and Rishi's father
Neha Marda as Shubhra Chaddha—Kuldeep's wife, Harsh's love interest, Roli and Rishi's mother
Yash Sinha as Dr. Harsh (2021)
Recurring
Pratyaksh Panwar as Rishi Chaddha: Kuldeep and Shubhra's son, Roli's brother (2020–2021)
Mannat Murgai as Roli Chaddha: Kuldeep and Shubhra's daughter, Rishi's sister (2020–2021)
Sapna Thakur as Samaira: Kuldeep's mistress and Vedika's Biological Mother(2020–2021)
Himanshu Gokani as Sadashivnarayan Gokhale: Shubhra's father, Kuldeep's father-in-law, Rishi and Roli's grandfather (2020–2021)
Poornima Bhave Talwalkar as Madhura Sadashivnarayan Gokhale: Shubhra's mother, Kuldeep's mother-in-law, Rishi and Roli's grandmother (2020–2021)
Geeta Agarwal Sharma as Chandrani Chaddha: Kuldeep's mother, Shubhra's mother-in-law, Rishi and Roli's grandmother (2020–2021)
Bhagyashree Dalvi as Sanjana: Shubhra's friend and neighbor (2020–2021)
Gaurav Ghatnekar as Anant: Samira's Ex-boyfriend and vedika's Father and chandrani's tenant (2021)
Priya Rajpoot as Phirkee: Samaira's maid (2020–2021).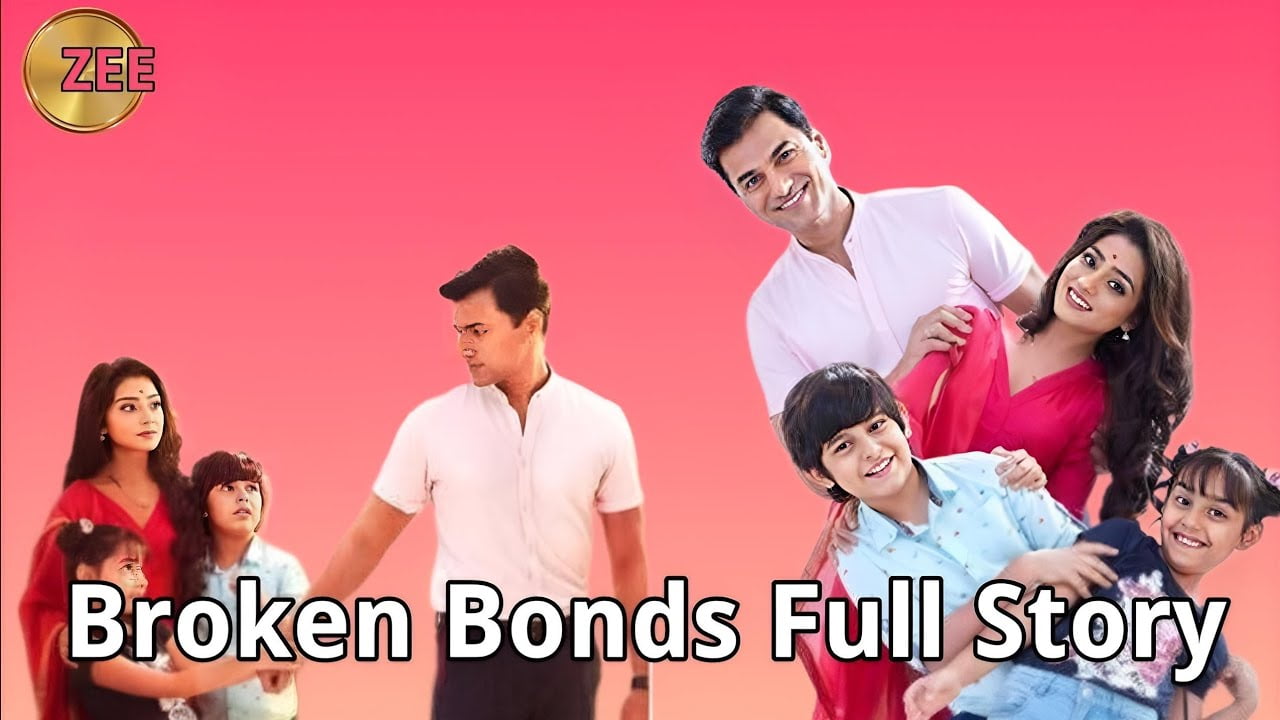 See Broken Bonds March Teasers 2023 below.
Wednesday 1 March 2023
Episode 47
Roli packs some gifts for Rishi. Shubhra promises Madhura that she will always protect herself and her children from all grief. Later, she cheers up Rishi, who is missing Roli. Samaira tries unsuccessfully to win Roli's heart.
Thursday 2 March  2023
Episode 48
Shubhra gets scared after having a nightmare. Chandrani gets scared on not seeing Roli around. She later finds her sleeping in Kuldeep and Samaira's room. Kuldeep repents slapping Rishi and gets intoxicated after a few drinks.
Friday 3 March 2023
Episode 49
Rishi brutally beats a boy for speaking ill about his family. Chandrani asks Kuldeep to take Roli to Pune on a weekend. Shubhra's father calls Chandrani and blames Kuldeep for Rishi's actions. Shubhra attends the society meeting.
Saturday 4 March 2023
Episode 50
Shubhra shares her side of the story with the society members and Rishi is pardoned. Shubhra senses that Roli is in some trouble. As advised by Shubhra, Rishi apologises to his friends. However, he breaks his head when he is bullied by his friends.
Sunday 5  March 2023
Episode 51
Shubhra's father arrives to see Rishi. Roli and Kuldeep arrive in Pune and the family spends some quality time together. Chandrani taunts Samaira and prays that Shubhra and Kuldeep reunite.
Monday 6 March 2023
Episode 52
Samaira frightens Chandrani and asks for her blessings. Shubhra and her kids eat a cake baked by Kuldeep. She gets a letter from the society's secretary. Samaira tries to steal Chandrani's bracelet.
Tuesday 7 March 2023
Episode 53
Shubhra tells Kuldeep that she does not need his support. Chandrani is surprised to see Samaira's changed behaviour.
Wednesday 8 March 2023
Episode 54
Shubhra visits her father's house with Rishi and he hugs her. Samaira gives Chandrani the key to the house. A furious Rishi unknowingly hurts his maternal grandfather and feels scared.
Thursday 9 March  2023
Episode 55
Shubhra gets happy to receive a jewellery order. Shubhra meets Dr. Harsh, who turns out to be the man she had bumped into earlier. Samaira takes Roli to the office, and to show her that everyone is friends there, she bears a slap from an employee.
Friday 10 March 2023
Episode 56
Chandrani feels worried on seeing Roli's love for Samaira. Roli closeness to Samaira upsets Chandrani. But, Roli tells Chandrani that it is just a pretence. Shubhra meets an investor, who tries to take advantage of her. She soon teaches him a lesson.
Saturday 11 March 2023
Episode 57
Shubhra decides to sell off her bracelet. Kuldeep sees a bottle of water and suspects Samaira about the previous night. Harsha visits Shubhra's house and tries to befriend Rishi. Samaira devises a new plan.
Sunday 12  March 2023
Episode 58
The goons hired by Samaira visit her house and she saves Roli's life. Rishi tells Shubhra that he is feeling well after meeting Harsh. Roli begins to really like Samaira.
MORE TEASER SOON