Jay Jay Okocha's Daughter Replies Troll Who Advised Her To Dress Decently Because Of Her Father
Daniella Okocha, the daughter of legendary Nigerian footballer, Jay-Jay Okocha, has replied a troll who advised her on her mode of dressing.
In a post shared on her Instagram page, Okocha explained that the troll advised her against wearing revealing clothes as they were a sign of disrespect to her father.
The netizens urged her to dress decent, sit decent and act decent as her father is a worldwide superstar.
The comment read, "Respect Daddy Jay Jay, girl. Dress decent, sit decent and act decent. Your father is a legend worldwide. One love."
Posting the advice from the internet user on Instagram along with photos of herself at the beach, Okocha sent her love to netizen, explaining that one love is her motor for the year.
She wrote, "In the sea. One love,"
"One love is actually my motto for the year. Haters smd"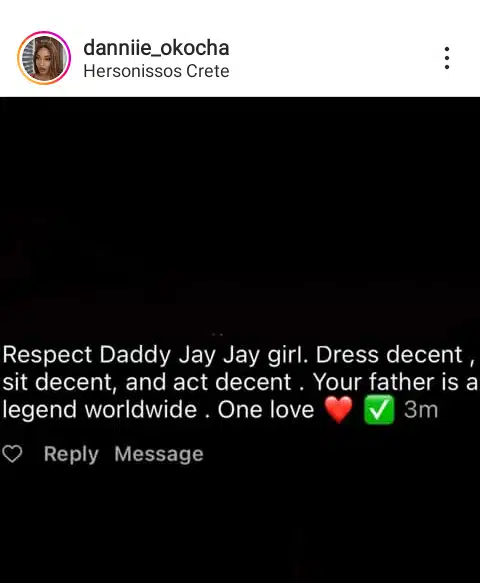 CityNews recalls that Okocha had last year bagged a University degree. Her father who seemed quite pleased with his daughter's achievement took to social media to celebrate her.
Okocha congratulated his daughter, noting that he is proud of her.
He wrote: "Congratulations to my darling daughter, we are so proud of you."