Donald Trump mistook rape accuser E Jean Carroll for ex-wife, trial told
Donald Trump appeared to mistake E Jean Carroll for his ex-wife Marla Maples in a deposition played for jurors in Ms Carroll's civil rape suit against him.
In the video, Mr Trump was shown a photo of himself speaking to other people at an event. "It's Marla," he says, before his lawyer corrects him.
"No, that's Carroll," the lawyer says.
Ms Carroll, 79, has accused Mr Trump, 76, of attacking her in a New York City department store in the mid-1990s, an allegation Mr Trump has denied.
Lawyers for Ms Carroll have argued that Mr Trump's confusion over the photo undermines his claim that Ms Carroll is "not my type", a comment he has repeated since she first came forward with the allegation in 2019.
Mr Trump has not yet attended the civil trial, now drawing to a close after two weeks of proceedings in Manhattan. Both sides rested their case on Thursday, though Mr Trump's team called no witnesses in his defence.
He had told reporters he might cut his ongoing golf trip to Ireland short to "confront" Ms Carroll in court.
"I'll be going back early because a woman made a claim that is totally false, it's fake," Mr Trump said.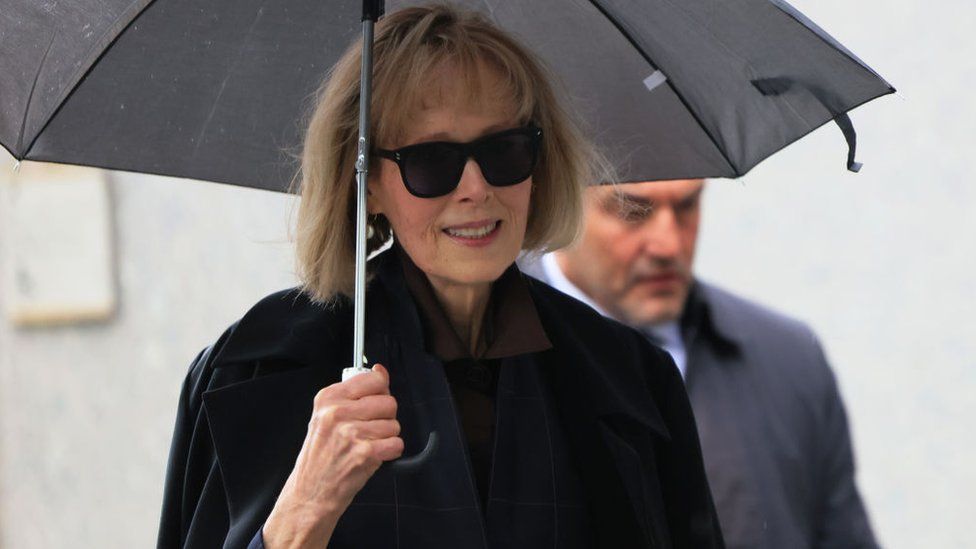 Mr Trump's suggestion that he would return to New York comes after his lawyer, Joseph Tacopina, told the judge Mr Trump would not testify in court.
Referring to Mr Trump's comments, the judge said he would give Mr Trump until Sunday afternoon to decide. After that, the judge said, "that ship has irrevocably sailed".
The nine-member jury was shown the video of a combative deposition between the former president and Roberta Kaplan, one of Ms Carroll's lawyers, filmed last October.
Mr Trump continued his emphatic denials of Ms Carroll's accusation, that Mr Trump manoeuvred her into a dressing room at the Bergdorf Goodman store in Manhattan and raped her.
"If it did happen, it would have been reported within minutes," Mr Trump said in the deposition, suggesting that others at the "very busy store" would have heard an ongoing attack.
Jurors in the nearly two-week trial heard days of graphic testimony. Ms Carroll told jurors she was left "unable to ever have a romantic life again" after the alleged attack.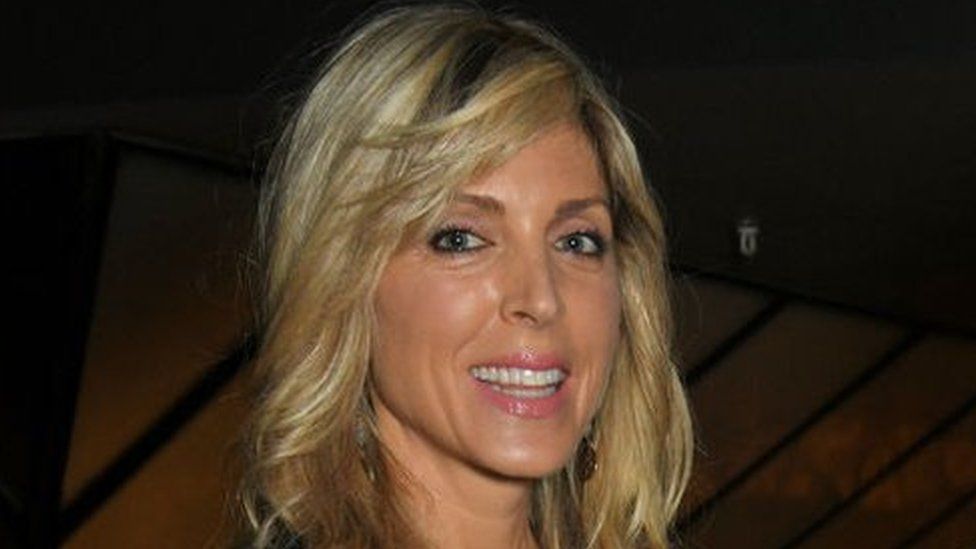 Marla Maples was married to Mr Trump from 1993 until 1999
Her account was supported in court by her friend, Lisa Birnbach, who testified this week to receiving a call from Ms Carroll minutes after she says she was raped.
And two other women – Jessica Leeds and Natasha Stoynoff – were called by Ms Carroll's team and described alleged sexual assaults committed by Mr Trump – claims he has denied.
A former columnist for Elle magazine, Ms Carroll was able to bring the civil case against Mr Trump after New York passed the Adult Survivors Act in 2022.
The act allowed a one-year period for victims to file sexual assault lawsuits in the state over claims that would have normally exceeded statute limitations.