The Oodua People's Congress, New Era has disassociated itself from theverbal attacks on National Leader of All Progressives Congress (APC), Asiwaju Bola Tinubu by Aare Ona Kakanfo of Yorubaland, Otunba Gani Adams.
The group, in a press release signed by its National President, Comrade Razak Arogundade, described Adams' attack on Tinubu as unfortunate and very disrespectful.
"The Oodua People's Congress (New Era) is dissociating itself from Comrade Gani Adams' vitriolic and ill-advised attack on the person of Asiwaju Bola Tinubu. We not only condemn Adams' disrespectful action but also advice him to go for training and counselling on how a true 'Omoluabi' should relate and comport when addressing or dealing with elders."
Arogundade added that the group was compelled to issue the statement following the deluge of reactions that followed Adams' disrespectful comments, saying that many of which, by association, impinged on the name and character of OPC.
"We here again stress that Adam's comments are his personal opinion and should not be regarded as that of the OPC as a collective entity.
Advertisement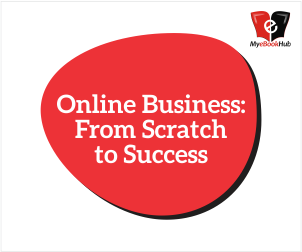 "Our advice also goes to Adams to heed this advice and to seek forgiveness from Tinubu -as that was among the allusions in his unguarded outburst- in order for peace to reign in the house of Oduduwa.
"We give this advice, knowing that this is not the first of such unguarded reactionary behaviour which believe was a personal and deep hatred for the person of Asiwaju Tinubu.
"It's on record that Adams had publicly stated that he would never have anything to do with Tinubu again. And he stated further that he would rather head into the bush than tread the same path with his former benefactor."
The OPC leader added that the only crime Tinubu committed against Adams' was his refusal to give Adams a chunk of Lagos State funds seized by President Olusegun Obasanjo's administration and which waslater released by President Yar'Adua's government.
"Gani Adams who has been running from pillar to post in order to get the attention and patronage of President Buhari and who supported and campaigned vigorously for Alhaji Atiku Abubakar cannot claim not tohave a Fulani agenda if so charged. That brings us to the matter of Gani Adams unbridled and avaricious partisan politicking. Although Adams has been for long a mercenary if not partisan political actor, his attack against our own is untenable. Adams needs to be reminded of the fact (even though he's the major beneficiary) that partisanship led to the initial factional crisis that saw OPC break into two. He should also remember that it is the same reason that led to our sacking him from the leadership of the OPC."
Speaking further, Arogundade also attributed Tinubu's problems to his love for Nigeria at the expense of Yoruba nation.
"Tinubu's position as a continued believer in the Nigerian agenda as opposed to the general wish of the Yoruba is a common fact which mirrors Aare MKO Abiola and Obafemi Awolowo's. Besides, Tinubu has and continues to support agitation for restructuring, however, his touted ambition has seen him become the object of attacks by virtually everyone, including those he made and others in need of cheap publicity. This we believe is a predicament Tinubu inflicted upon himself by neglecting his home base in favour of his Nigerian agenda."
The Group, however, urged Asiwaju Bola Tinubu to have a rethink on his strategy and tie up all loose ends back home before embarking on his Nigerian agenda.
"As long as the Yoruba still remain in Nigeria, we have no choice than to support any Yoruba person who aspires to national public office. Our fathers have a saying that 'one does not neglect his own child and adorn the hips of another's with beads'. There is hardly anything you can accuse Tinubu of that is not applicable to most other Nigerian politicians. The present administration's volte-face change on the matter of restructuring and fuel subsidy is a good case in point."